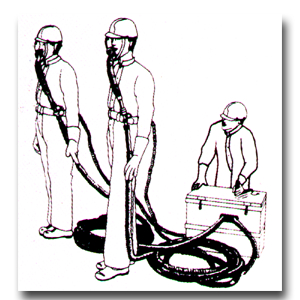 FRESH AIR HOSE APPARATUS HAND / ELECTRICAL OPERATION OR COMBINATION (RP-HB)
A blowman type , manually operated air line apparatus for continuous supply of fresh air in highly concentrated toxic or oxygen deficient atmosphere.

With an emergency alarm cord .

Can be used by one or two persons.

Extensively used for sewage department .