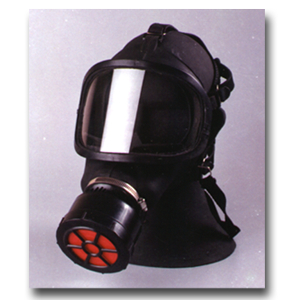 COUNTIFIT GAS MASK (R-GM)
Countifit gas mask made of soft chemical resistant rubber .

Five point spider hardness.

Roller buckle avoids hair entangles, efficient speech diaphragm and exhaust valve.

Replaceable panoramic visor.

Flexible corrugated hose and Jumbo chin canister.

Used for toxic , poisonous gases and vapours .

As per IS-8523.

CLI Approved.