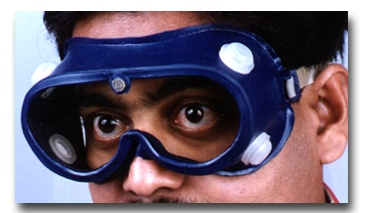 FLEXIFIT GOGGLES (MODEL EP-FF-4)
Panoramic all purpose soft one piece goggles.

Replaceable optically correct ,unbreakable visor , secure in deep channel and locked for sure impact resistance.

Six or four knob ventilators assures clear fog-free , better vision for comfort .

Can be worn comfortably over spectacles.

Available in clear & Blue colour goggles.